This is a review of a recent article in mindbodygreenhealth entitled "3 Neurologist-Approved Tips To Sharpen Your Mind During Downtime".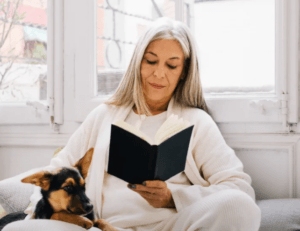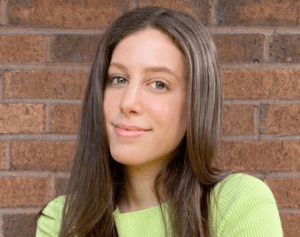 How to Relax and Sharpen Your Mind Simultaneously
In this podcast, the board-certified neurologist and fellowship-trained M.S. specialist Mitzi Joi Williams, M.D., on the mindbodygreen podcast, discusses ways to relax and sharpen your mind simultaneously.  A win-win scenario.
Downtime is downright essential for overall well-being
See, burnout is real, and is even amplified in a work-from-home setting, so prioritizing rest is actually crucial for your productivity in the long run. Taking time off when you feel you need it is imperative, and you should use that time for whatever feels good to you at that moment. It is called self-care.
However, if you're looking for creative ways to fill your downtime (you might be feeling antsy or nervous) take these tips from Dr. Williams:
Unplug
The first tip to sharpen your mind is not to cram it with information but to know when to let it rest. "One of my biggest tips is to know when to unplug," says Williams. "Sometimes we get so flooded with information that it can be extremely stressful." As you may know, chronic stress has been shown to impair brain function over time, so overstimulating your mind with waves and waves of information can actually backfire.
Rather, take this time to relax your mind. "Possibly meditate, spend some quality time with whoever's in your household, and just kind of unplug," Williams notes. That way, when you do return to regular programming, you'll be ready—hungry, even—for more information to come your way.
Foster social connections
"I also think finding creative ways to connect with your community is extremely important," Williams adds. Like many other experts, she wholeheartedly believes in the power of social connections for physical health. For brain health in particular, research has shown that people with large social networks have a lower risk of cognitive decline as they age.
Stay connected
"Make sure that you stay connected.  This is especially important for folks who don't have people in their house with them." Whether that be virtual hangouts, Zoom happy hours or celebrations, or even through small acts of kindness, find some way to create high-quality connections with others.
Pick up a new (or old) hobby
Like, for instance, brain games: "Find good ways to use your time," says Williams, "especially since you might not be able to do some of the activities you once loved pre-COVID. It can be so easy to pass the time by watching season after season of a TV series, but Williams suggests taking advantage of your days by finding a new hobby—no matter how inviting curling up on the couch may seem.
Do some of the things you've always wanted to do
"Take the opportunity to do some of the things that you've always said you wanted to do, but didn't have time because you were on the move so much," she says. Research has even found that participating in many different leisure activities builds brain resilience. That's why Williams, herself, dove into puzzles, books, and dabbled into some new music—old hobbies that found new life during her increased downtime.
The takeaway
Downtime is essential, and you should use any time off to do what feels right for you. But, if you're feeling a bit stir-crazy and searching for activities to fill the time, why not make said activities stellar for brain health? According to Williams, some of the most relaxing ventures can actually sharpen your mind.
Hope you have enjoyed this writeup.   Hopefully this article will inspire you to try some of the suggested activities to sharpen your mind during downtime.  Give it a try and let us know how creative you have become!  Leave us a comment.
Click on the heading  "Brain Games" (top of page) to view the latest blogs on this website.  Enter the full or partial title of an earlier blog in the "Search" box to view the desired blog.